Norway - Oslo
While Rome, London and Paris may share the praise as some of Europe's most visited cities, Norway's capital city is more of a hidden gem. The perfect place for those who love the natural world, Oslo is a bustling metropolis built on mountains with many beautiful parks, gardens and forested areas to explore. The city, which was founded by Vikings in the 11th century, has an urban centre that offers much in the way of diversion including theatres, museums and restaurants. Visit Oslo and you can spend days marveling at the way the city's modern glass structures have been erected amidst charming Neoclassical architecture. The perfect place for both the urbanite and nature lover, Oslo is a magnificent city that you shouldn't miss during your Norway motorhome vacation.
Images by  Bjørn Erik Pedersen,Fiskepinner,Mahlum,Rafał Konieczny,Bjørn Erik Pedersen / wikipedia - creative commons

Five Must Sees in Oslo
1. Akershus Festning This mammoth structure was built in 1299 by King Magnusson to protect the city of Oslo against invading forces. The successful survivor of many sieges this castle fort was refurbished in the 17th century by King Christian IV who added the Renaissance-era touches to the style of the building. For a good length of time the building was used as a prison, but today is open to tours until 9pm daily. You can visit the Norwegian Armed Forces museum and the Norwegian Resistance museum, both of which are housed onsite, as well as the fortress' impressive gardens.
2. Great Neighbourhoods The best way to get a real sense of Oslo during your motorhome vacation is to visit some of the city's more notable neighbourhoods and boroughs. There is Grunerløkka, which was once an industrial area near the water where today you will find smart cafes and pubs dotted around parks like Birkelunden, and Frogner, a residential area that you can reach by walking ten minutes west of Oslo's city centre. In Frogner you will find many delicious restaurants as well as the famous Gustav Vigeland Sculpture Park. If you're looking for traditional Norwegian cuisine then head to the port of Aker Brygge, in the Oslo Fjord area, where you can grab a beer along with some great food and watch the people and ships go by. If you want hip and fashionable then Bogstadveien is for you. In downtown Oslo this is where the hipsters come to play. Enjoy your time in a restaurant, bar or cafe, and if you're up for it don't miss Oslo's impressive nightlife. You will also find some of Oslo's most expensive shopping along the streets of Bogstadveien.
3. Museums Oslo is brimming with history, culture and museums—there are over fifty in the city. Choose between the open-air Norsk Folkemuseum, where you can view the impressive Gol Stave Church, or the Vikingskiphuset, the University of Oslo's Viking Ship Museum, where you can view three remarkably well preserved Viking ships. The city also has several art museums, like the National Museum of Art at Universitetsgata 13, which feature pieces from famous Norwegians Edvard Munch and Gustav Vigeland.
4. Frognerparken If you have to visit just one of Oslo's natural areas then Frognerparken is the way to go. In good weather locals gather here to picnic and barbeque and to stroll amidst the greenery and sculptures. Frognerparken is also a great starting point for a walking tour of the city.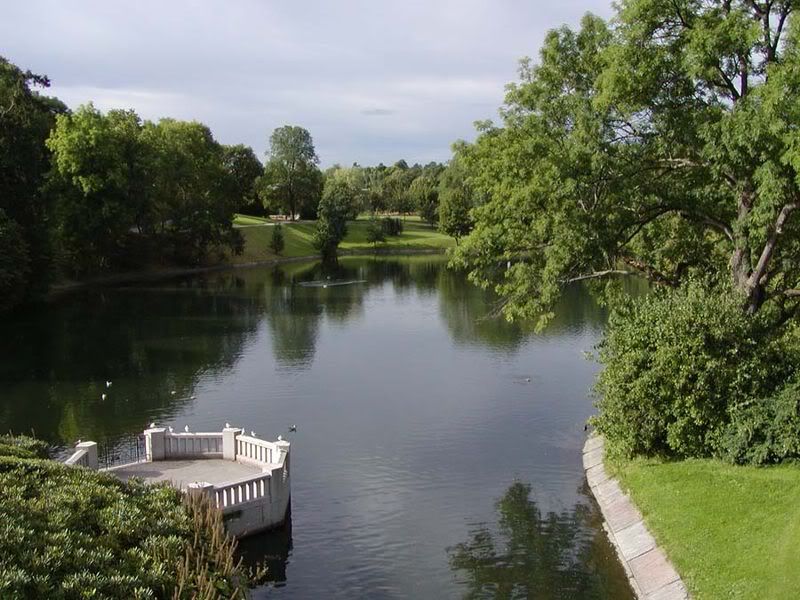 Image by Stan Shebs/ wikipedia - creative commons
5. Oslo Fjord One of the benefits of a city like Oslo is that not far from the urban centre so much natural beauty can be found. You can easily reach the islands that make up the Oslo Fjord by ferry or boat, which are the cost of a metro ticket, and depart several times daily. In this area you can luxuriate on the beautiful beaches, play sports or visit historical sites like that of an old cloister. Of the islands one of the most scenic is Langayene.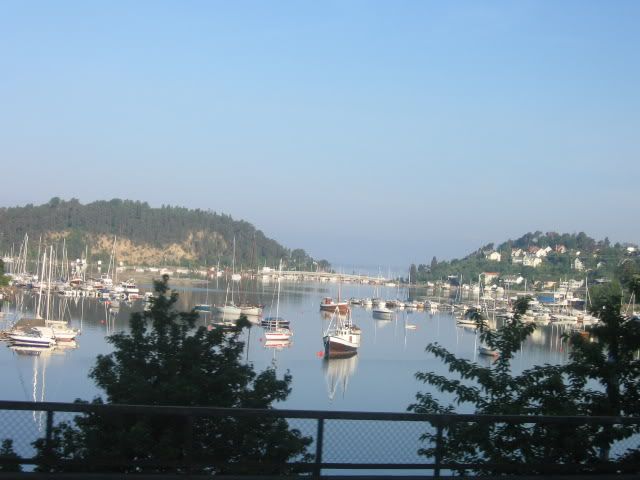 Image by Zyonig / wikipedia - image released into the public domain
Filled with history, greenery and modernity Oslo is not a stop you want to miss during your Norway motorhome vacation. Keep in mind that the city is vastly different depending on the season of your visit--green in the summer, Oslo becomes a snow-filled wonderland in the winter when you will likely want to head to Holmenkellen for skiing, sledding and other such cold weather sports. Depending on the time of your visit you may also want to check out the many festivals hosted by the city, from the Ibsen Festival to the Oslo Jazz Festival. Of course in December the city also hosts the Nobel Peace Prize ceremonies and in March you can attend the Holmenkollen Ski Festival. Whether you are looking for good food and a vibrant nightlife or green spaces and historical sites Oslo will not disappoint you.  
Travel Tip: To make your already economical motorhome vacation even easier on the pocketbook why not grab an Oslo Pass for your visit to the city? The pass enables you to get free public transport, free admission to various museums and sights, as well as free parking and other great preks.